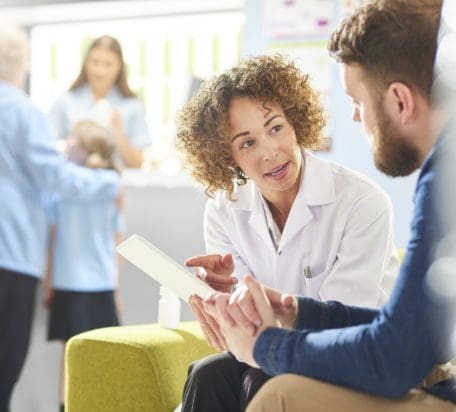 Find Certified Allergists
An allergist is trained to find the source of your symptoms, treat it and help you feel healthy. After earning a medical degree, the doctor must complete a three-year residency-training program in either internal medicine or pediatrics. Then, an allergist completes two or three more years of study in the field of asthma, allergy and immunology. Look for the allergist logo to find a doctor who is an expert in treating allergies and asthma.
Anyone with allergies and asthma should be able to feel good, be active all day and sleep well at night. You don't need to accept less.